When Charlie is playing with her bell as she is here, she likes to talk to it. She will say "hello", cluck, cluck, cluck, "hello". And, then she will make a sound that I don't really know how to describe in print but is a sort of an "ohhhhhh" but with more of an "r sound.
She has a real fascination with bells. I would love to see her reaction to a bell choir! I know she would love to see and hear the different sizes.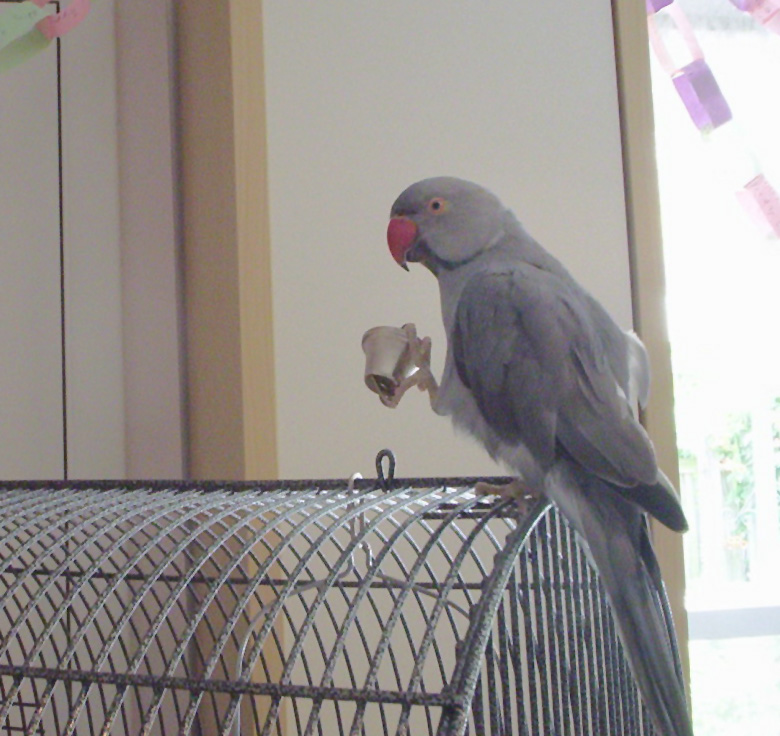 Charlie with bell movie.
[For any guests trying to download this movie (or movies in our earlier posts), have patience. Our server is on a cable modem, so the movie comes to you at about ¾Mbps at the fastest. You might want to right-click on the movie link and choose to download it that way, which would probably give you a status indicator showing progess as the download occurs.]